Classic Fly Gallery #15

The Cains River Series. 
Source: Bates, J. (1950, 1966, 1995) Streamer Fly Tying and Fishing, pp. 245-249
 and Blades, W.F. (1951, 1962, 1979) Fishing Flies and Fly Tying p.85

Tied by Paul Ptalis
Plates are from our new book, Forgotten Flies. Click on fly to view close-up and dressing.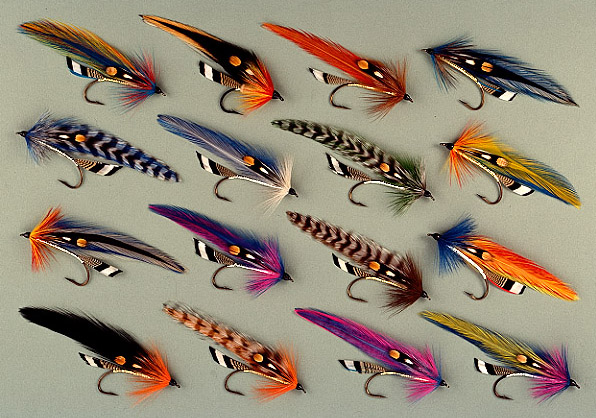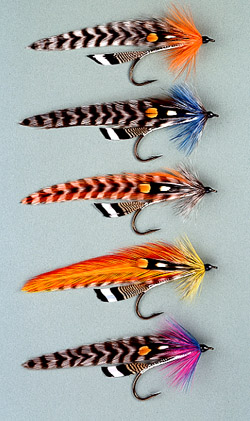 The Cains River style of fly dressing popularized by Fred N. Peet and C. Jim Pray have become effective for many species of fish including Atlantic salmon, steelhead, Pacific salmon, pike, and many varieties of salt water fish.
RETURN TO CLASSIC FLY GALLERY LISTING
This page designed and copyrighted © 2000 The Complete Sportsman